We Believe Farming is the Best Way of Life in America
At TapLogic, we build web-based and mobile software that is focused on the needs of today's farmers. From farm management software, to precision crop scouting and an app for GPS referenced soil sampling, our farmer-centered apps are tools to manage farm operations with ease. TapLogic builds products that work almost as hard as you do but are probably easier to get along with.
FarmLogic – Farm Management Software
FarmLogic is farm management software that empowers growers to build better records, make informed decisions and increase efficiency of their operations.
Record daily farming operations
GPS field mapping
Work Orders
Print and save reports
Best Customer Service in the industry
Complete ownership of your data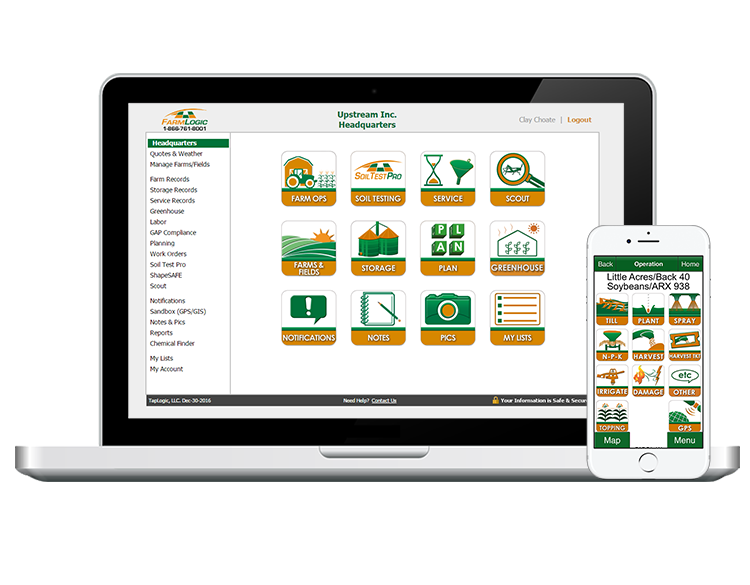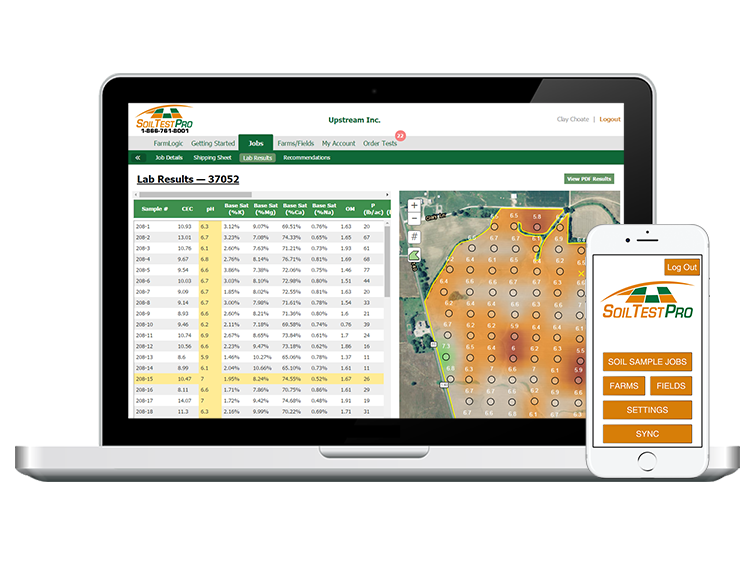 Soil Test Pro – Precision Soil Sampling in an App
Download the app, GPS your fields, set a grid, and pull samples. Ship your soil and receive lab results, fast. Easily build prescriptions and controller files that work with all leading VRT monitors.
Mobile App and Web Headquarters
Store & view Lab Results
Build Soil Sample Jobs to set grids
Choose from 20+ labs across the country
Access to Precision Ag Specialists
Tank Mix Calculator
Build pesticide tank mixes for your fields. Build a spray recipe from our database of 10,000+ pesticides by simply entering area to spray, tank size, total spray volume per acre, and your chemical and rate.
Calculate number of full loads plus partial needed for the field
Save and/or edit your tank mixes
View and email spray mix recipes for each load
English, Metric and UK units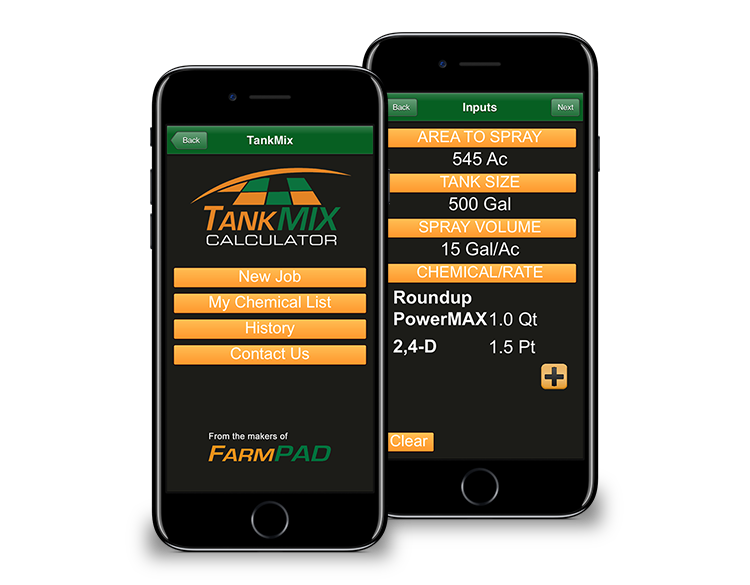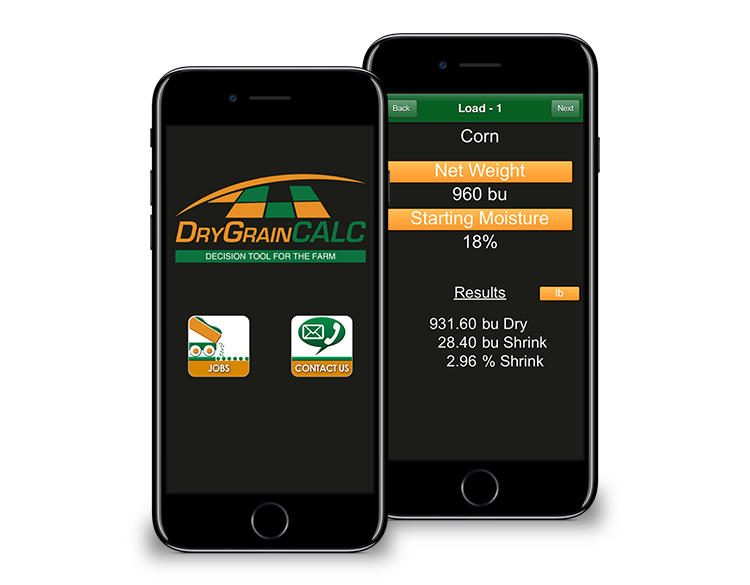 Dry Grain Calculator
Should you deliver, dry, or blend? Easily calculate the effect of less than optimal moisture levels in your grain.
9 grain type options
Computes adjusted weight of grain based on optimal moisture percentage
Create jobs for tracking multiple loads to help determine average moisture levels
Save history
Farm Scout Pro
Farm Scout Pro is the most advanced scouting app on the market today. Farm Scout Pro brings you two ways to scout:
Crop Scout:
Use Farm Scout Pro to record insects, diseases and weeds among your crop.
Create field boundaries using GPS.
Get turn-by-turn directions to drawn fields.
Diagnose field issues by tissue & soil sampling. Send to the lab of your choice for analysis.
Take geo-referenced notes and pics if you would like add additional information to your scouted object.
Field Scout:
Easily geo-locate, mark, and count rocks, down limbs, gullies, wildlife, property boundaries, down fence posts, or anything worth noting in your field.
Take georeferenced notes and pics with each marked point if you would like to add additional information to your scouted object.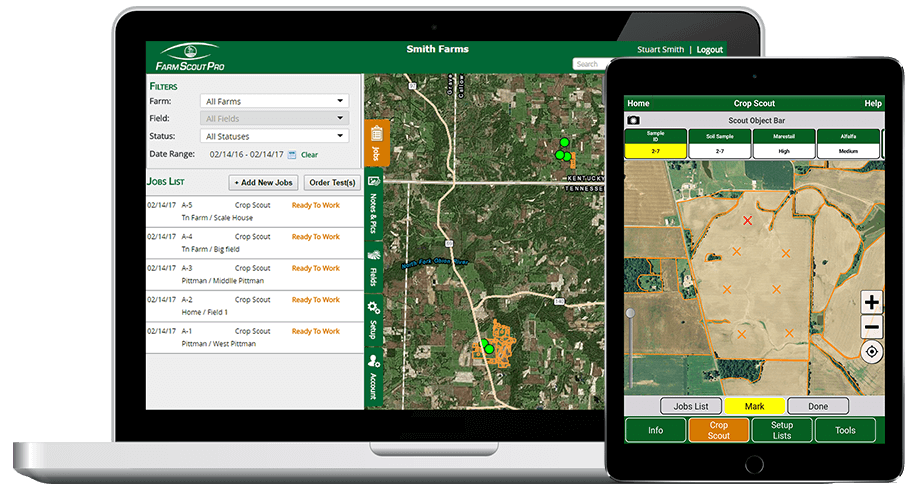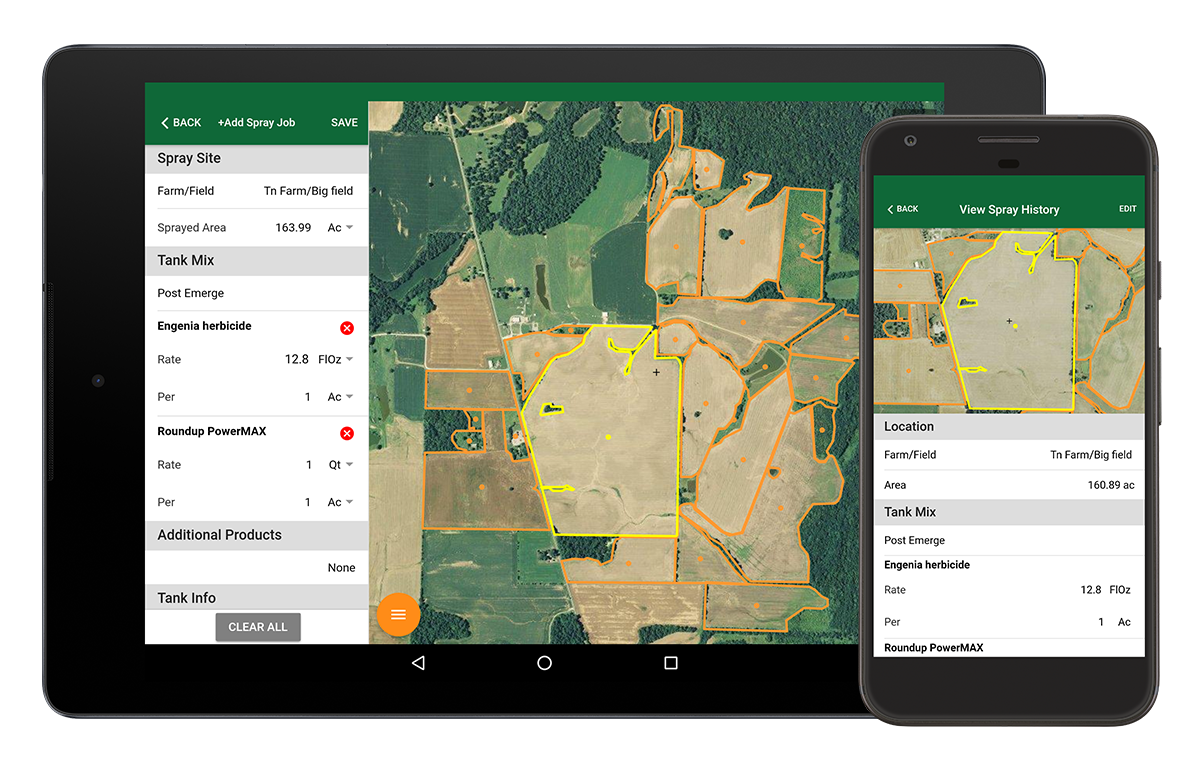 Farm Spray Pro – Record. Report. Relax.
Easy, Quick and Accurate Spray Records All in a Mobile App
Use Farm Spray Pro to:
Record spray applications according to pesticide label requirements including the latest product formulations containing dicamba
Draw, GPS or import field boundaries
Manage your spray records with or without cell connection
Select a field and review field information before applying a spray record
View spray history on a field
Navigate to the field with turn-by-turn directions to get the new guy to the right field every time